Kids LOVE the holidays! There are plenty of options for gifts for kids, but we think these are some of the best options this year. Check out any one of these items!
Tiny Troops Soccer
Tiny Troops Soccer® is a developmental soccer program that focuses on teaching the fundamentals of the game as well as developing gross motor and social skills, body and spatial awareness, and the ability to thrive within a group setting. We're proud to offer over 35 locations and virtual sessions for our soccer program. Join us on Soccer Island! Tiny Troops gift cards also make the perfect gift!
Give the 'Gift of Experience' with our Play at Home Pack! 35+ pieces to help your little one develop gross motor, coordination, and soccer skills at home!
Don't miss Tiny Troops founder's book: "I Will Be Okay – Adventures of a Military Kid"
We all know that deployments are tough on military kids, but we don't need another book to focus on that! Join Roman and Trooper the Lion as they explore a new activity with new friends to help them happily transition during his father's deployment.
Magical Order of the Brave Knights
The Brave Knights Sleep Kit: This award winning product comes with three unique products designed by a school psychologist and military spouse to help children overcome separation anxiety. The Kit includes a Storybook that highlights themes of courage, love and friendship and tells the tale of the Brave Knights. Sir William the Brave Knight is a lovable plush teddy bear (15 inches) each night children can give up their worries to Sir William so they can sleep peacefully. The most magical part of the kit is a projecting flashlight that shines 8 images on the walls or under the bed to clear the room of anything that once scared the children. This is an amazing gift for any child in your life.
RED Kid's Shirt
We wear RED to remember everyone deployed! This shirt is made with 100% preshrunk cotton, youth sizes, and tear away label. As an exclusive design to The Military Mom Collective, this shirt helps kids remember everyone deployed until their hero comes home. Be sure to check out the matching shirt in adult sizes!
Patches
Patches is a children's book written by a fellow military spouse that gives kids a unique way to connect with a parent or loved one who is deployed. The adorable story is about a boy who makes a patch for his dad to wear on his uniform while he is away. Then, the boy tells all his friends who join in on the fun and send patches to their parents too! The 6×6 board book is beautifully illustrated and great for tiny hands to hold making it the perfect gift or stocking stuffer this holiday season!
The 3 Seeds Closet
We are a mommy and me boutique! We have styles from boho chic to designer and everything in between! Come into our closet let's get you dressed!
Annabelle the Brave
Enter the world of Annabelle, a little girl with two military parents! A great story that shows military families, as well as civilians, what the children of the military can experience.
Edible Education
Make and Bake your own beautiful cupcakes, perfect for a gift or special occasion. An Edible Education baking kit is always made with natural ingredients and no artificial colors. Your kit includes: flour, sugar, baking powder, baking soda, vanilla, milk, and oil along with 2 pastry bags, tips, cupcake papers, cupcake disposable tin, sprinkles, mixing spatula, spoon and fun stickers for your own make + take box.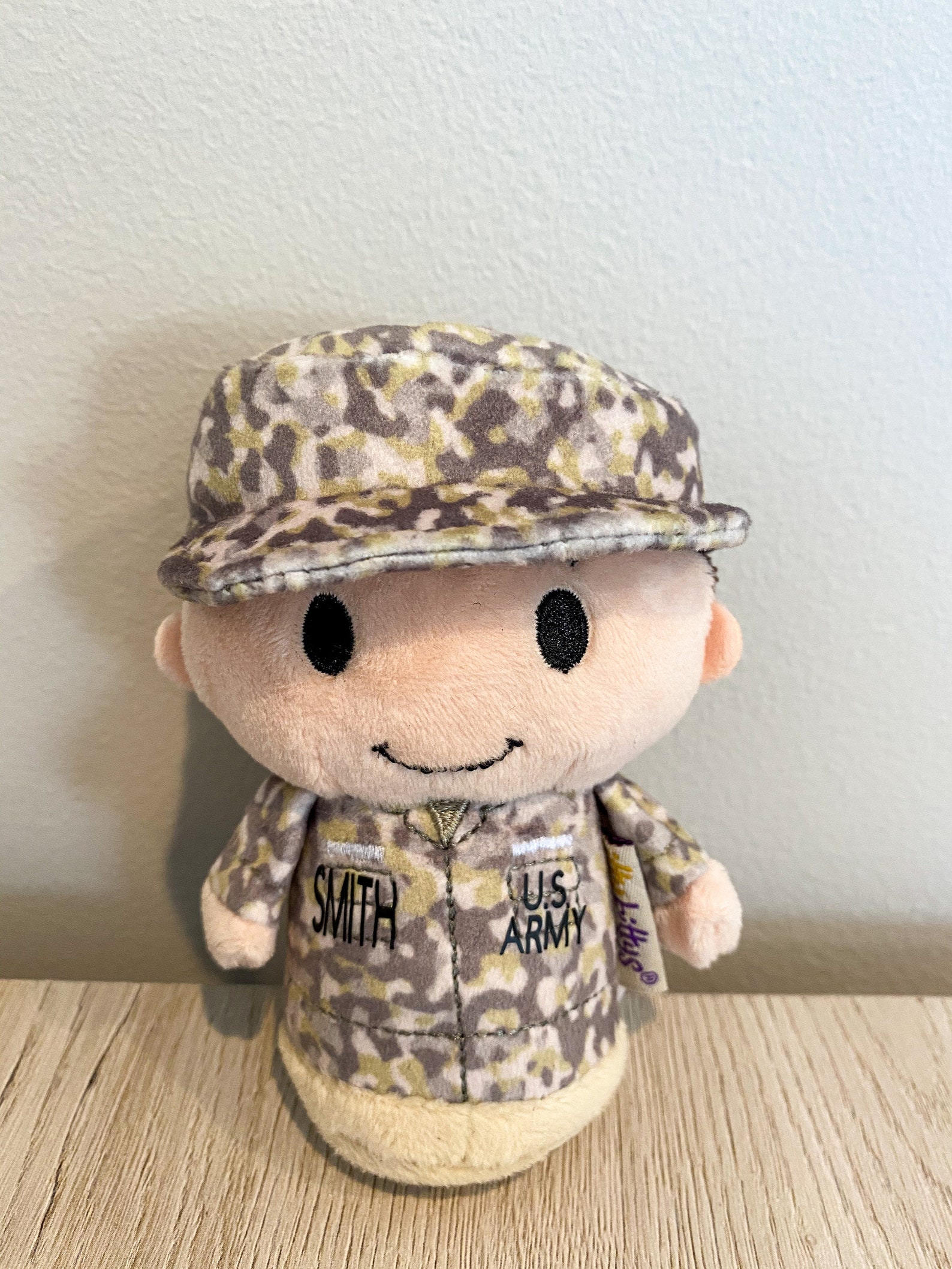 Personalized Military Itty Bitty Doll
This military Itty-Bitty is a great way to show your love and appreciation for your military member – sit them on your car dashboard, desk, dresser, or just about anywhere! They also make a great gift for a kid who has a loved one away on deployment.
Moonlight – Disney Special Edition
Easy-to-use storybook projector: your child's favorite Disney tales come alive with Moonlite, an easy-to-use storybook projector! This small device clips onto your smartphone and uses the device's flashlight to project vibrant storybook images onto any surface!