Welcome to our newest series. In "Friday Favorites," our team will share a handful of favorite items. These can range from clothes to beauty products to recipes to books and anything in between.
Halloween is my favorite holiday (with Thanksgiving running a close second), and trick-or-treating is hands down the best part of the day. Costumes, candy, walking around the neighborhood…I have always loved it and always will.
When my oldest was a young child, I noticed that there were candy substitutes available for passing out. At first, I wanted to object. No candy? How dare you?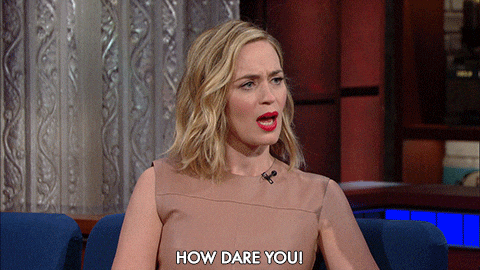 But I soon realized this was a great way to diversify your offering to the kids prowling the neighborhood. Just because it is not candy does not mean it is not fun! Plus, there are many kids who have allergies or food sensitivities, and I still like to have something they can put into their haul. So take a look at some of my favorite candy substitutes for trick-or-treating!
Playdoh
Who doesn't love Playdoh? Plenty of moms, but kids love it!
These little tubs are perfect for handing out. I remember the first year that I had these in our big bowl for kids; word spread fast, and costumed kids came up to our house requesting them! I save them now for kids with a teal pumpkin or who are really little. These are perfect for stocking stuffers and birthday goodie bags, too!
Glow sticks, jewelry, etc.
I firmly believe that everyone loves a glowstick. It is fun to crack the sticks and see the neon color. They have plenty of uses, from Halloween night to camping to concerts (remember concerts?). My son calls them lightsabers and uses them to fight the dark side. 😂
Grab a big pack and hand out to trick-or-treaters to glow through the streets!
Temporary tattoos
These are always a hit for birthday parties and gifts – why not for Halloween?
There are tons of temporary tattoo packs out there. You can find them in pretty much any design or brand you like! I like this Disney multipack to find something for everyone.
Pirate's Booty cheese puffs
These are so good. A bag never lasts long in our house! These cheese puffs are kosher and gluten-free, making them a nice alternative for those who are intolerant. They are a little pricey for Halloween, so I try to hide these and give them to those that specifically tell me about their allergy. And if there are any leftovers? Poof! They disappear!
Bubbles
Another classic that practically no one can resist. Bubbles are messy but fun for everyone. Go to a party store or click on the link to get a large pack. You can save the extras for birthday parties, outdoor fun, a Tuesday…whatever works for you!
What other candy substitutes would you recommend? And no matter if or how you are celebrating, we wish you a Happy Halloween!