---
Maybe your husband has asked you to watch it. Maybe your friends have even seen it and are suggesting you do too. Whatever your reasons for not joining the bandwagon and checking out Cobra Kai on Netflix, I can assure you that you should rethink them.
Before you think this post sounds crazy like I have finally succumbed to the "quarantine meltdown," hear me out.
A word of caution, though. I have an English degree meaning I can read WAY too much into TV shows, movies, and books; and I am a former high school English teacher so some of the following terms may remind you of sophomore or junior year English.
Compelling characters
For starters, this show is full of characters that give you the chance to rethink your preconceived notions about people in general.
When one of our favorite couple friends suggested that my husband and I watch Cobra Kai, I was intrigued. They definitely sold me on the dynamic character development with the husband even saying, "You just look at this guy differently. He had a whole backstory before Karate Kid."
Although I love a good 80's movie, Karate Kid was not one of my faves.
I did, however, like the idea of a storyline that was born out of a popular film. As my husband and I started watching the show, we became hooked.
I kept telling him how much I was invested in Johnny, the "bad" guy—how impressed I was that the writers had taken a seemingly one-dimensional bully and made him into someone you could care about. His relationship with Miguel, the main younger character, is so genuine and challenges Johnny to be a better man. There's a real character arc in the first two seasons that keeps you coming back for more.
Also, I can't stand Daniel. It doesn't hurt that I never really liked him, but I would be surprised if you end up favoring him over Johnny, especially during the first season.
Throwbacks for days
As I said, I love a good 80's movie. The clothes, the hair, the cars, and of course, the music. So good. The show uses the same setting in The Valley to establish the plot of Cobra Kai. It's exactly the kind of time travel we could all use right now.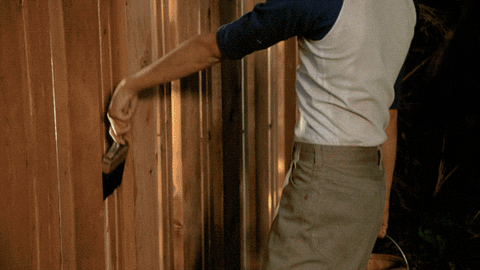 Those familiar with the movie will also appreciate all the flashbacks that feature scenes from the original film. These characters are haunted by their pasts, and the show does a great job of reminding you that there are two sides to every story.
Total bonus: Tootie (played by Kim Fields) from The Facts of Life has a cameo as one of the Cobra Kai student's moms.
A message that we can all take to heart

As we watched the final episode of season 2, I realized I felt very connected to all these characters and their intertwined fates. Like any good English major, I contemplated the intricacies of the dialogue, plot twists, and foreshadowing that the final episode featured. A couple of days later, I told my husband that I had come to a conclusion: the third season will rely upon Daniel and Johnny working together to achieve a common goal.
Isn't that a message we can all benefit from right now?
So you probably think that I have nothing else to think about other than a streaming show that's a spin-off of one of your husband's favorite 80's movies, but that is definitely not true. I do appreciate a good TV show with episodes under an hour that has multiple seasons to binge-watch, especially when it is one that both my husband and I enjoy. So, the next time you're scrolling endlessly through Netflix, consider checking it out.
And for those of you who have already seen it, I am sure season 3's premiere in January 2021 is just another reason why we are all eager for the end of 2020.