Raise your hand if you felt personally victimized by 2020?
Insert all readers with hands raised.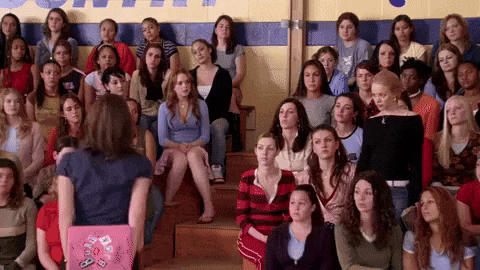 Now that we all have our hands raised, each of us can admit we suffer from pandemic burnout. Whether you virtually school, work from home, serve as a frontline health care worker (thank you!), navigating an extended deployment, stay at home with toddlers, or filled one thousand other roles thrusted on you unexpectedly, you are burnout.
But wait, there's more.
The reemergence into pre-pandemic social norms, like taking a vacation, may feel like a monstrous commitment where the planning process exhausts you more. You begin thinking through your vacation and spiral into stress inducing questions.
Do we fly?
But if we fly, do we need negative COVID-19 tests?
How will I get my three year old to wear a mask?
Should we drive?
Let the catastrophe thoughts begin.
It can feel incredibly overwhelming for some and vacation begins to feel anything but relaxing.
Cue the art of the staycation.
Join me as I share with you a few favorite tastes and traditions of Italy, the country our family currently calls home. Below are five (budget friendly, cha-ching) ways to experience the Italian culture from where ever brings you rest!
Buon Viaggio mi amici!
Learn the Art of the Aperitivo
The cocktail culture of Northern Italy, known as an aperitivo, is
quintessential to Italians' relationship to social dining. It is a closing celebration; a way to digest, figuratively and literally, the day past while serving as an opening ceremony for the meal ahead.
An aperitif or an alcoholic drink, prepares the drinker for his or her meal. It is best taken with small dishes, such as a nice pairing of olives, chips, or nuts. You can most often see Northern Italians, glass in hand, socializing with good company while enjoying the last of the setting Italian sun that is as vigorous in color as the Aperol Spritiz itself!

Dig into Aperitivo: The Cocktail Culture of Italy by Marisa Huff to learn how to make a personal favorite, the Hugo Spritiz.
Cappuccino, per favore!
Italians are rather particular about coffee and their order based on the time of day. Cappuccinos are a great drink to have with breakfast and are typically consumed until 11:00am. For an extra Italian flare, ask your local barista if a pistachio cappuccino is on the menu! After your riposo, try a macchiato for a jolt of energy before heading to dinner. When you finish your dinner, order an espresso, but only if you can handle having extra strong coffee at the end of the day.
Read Across Italy
Add these titles to your Summer To Be Read List! These books take you to Milano, Ravello, Toscana, Amalfi, and everywhere in between!
Romance: The Star-Crossed Sisters of Tuscany by Lori Nelson Spielman
Auto Biography: From Scratch by Tembi Locke
Thriller: Murder in Chianti By Camilla Trinchier
Historical Fiction: Beneath the Scarlet Sky By Mark Sullivan (our book club read this a few years ago. It's a wonderful read!)
Young Adult: Love and Gelato By Jenna Evans Welch
Buon Riposo, Have a Good Rest
Everyone can relate to the tiredness that hits at the heat of midday. In Italy, riposo serves as an extended lunch break, where an abundance of smaller businesses close and workers return home for a rest. Typically, riposo begins at 12:30pm and can last until 4:00pm.
Make Tiramisu, The Cheer Me Up Dessert
Who does not love (and honestly need) a rich dessert on a staycation? Tiramisu, in English, translates to "pull me up" which is why it is the Cheer Me Up dessert!
An iconic Italian dessert, tiramisu features Savoiardi Ladyfingers and pairs best with an evening espresso. The recipe is very versatile which allows the cook to experiment with different espressos, alcohols, etc., leaving much room for creativity in the process.
Check out Lauren Allen, from Tastes Better From Scratch, for her "Easy Tiramisu" recipe . This recipe features a no egg, no bake Tiramisu.