It seems like I am paying more for groceries every week.
With a family of 5, I try to keep to a budget. I recently decided to shop at Lidl to do just that. I have been happy with 99% of my purchases since I began going and wanted to share 5 things I always add to my cart.
Before you take the leap at Lidl, I would also recommend that you bring your own bags to save even more, use the self checkout, and definitely get the app. I went a few times without signing up for the app and wish I had done it sooner. I saved so much and have scored so many rewards since including getting 40% off meat; yep, I got organic ground beef for almost half off, and it was already on sale! 
If you're also a Lidl fan, what are your favorite items?
Fresh Baked Goods
If you are not carb averse, I highly recommend checking out the bakery at the entrance of the store. From cookies to baguettes to croissants, there is so much to love.
My kids adore the pain au chocolat and at less than a $1 each, I can splurge on that breakfast treat once a week. Add some of the seasonal berries that run you less than $2 a pint when on sale, and you'll feel like you're having breakfast in a Parisian cafe (if you squint and shake your head real hard).
Dairy Items
Our regular fridge rotation got a much needed price decrease, thanks to the great prices on sliced cheese for sandwiches, string cheese for kids' lunches, and the half and half we put in our coffee. Plus, the price on a gallon of milk literally makes the drive worth itself. Organic milks are offered if you're looking for a good deal on that. I've also scored a box of name brand yogurt tubes for less than $1 thanks to coupons on the app. 
Popcorn
My children are obsessed with popcorn for an after school snack, so much so that I bought them this popcorn maker for Christmas. I seriously think it was their favorite gift.
But, they adore the Lidl Movie Theatre Butter microwave popcorn and say it is better than the name brand ones. They also love the pre-popped, organic bagged popcorn that comes in a wide range of flavors. I must recommend the Sea Salt, which I have been known to sneak handfuls of in the pantry. 
Beverages
Swap your favorite, pricey water for one of the many flavors that Lidl sells. I am a purist and prefer the Lemon or Lime, while my husband enjoys the Cran-Raspberry. All good choices, and at a fraction of the price. There are also some great deals on juice boxes and adult beverages if you're in the market for those, too.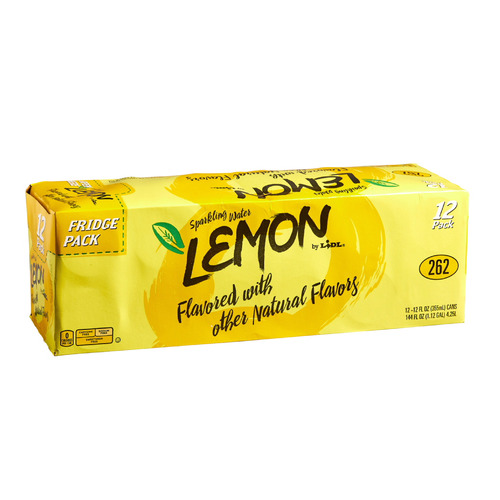 Produce
By far, the biggest money saver for me at this store is the produce. It is seasonal to cut costs, and I have learned that the items on special that week should be consumed within a couple of days. But why would you want to let berries and cucumbers sit in your fridge for a week anyway?
Look for bargains on kid favorites like apples, Mandarin oranges and grapes. Also scope out the good deals on ingredients for salads like lettuce, carrots, sweet peppers, and cherry tomatoes.