Welcome to our newest series. In "Friday Favorites," our team will share a handful of favorite items. These can range from clothes to beauty products to recipes to books and anything in between.
A few years ago, a friend invited me to an introductory class on the uses and benefits of essential oils. It opened up a whole new world to me. I enjoy experimenting and learning about the variety of ways to incorporate oils into my everyday life.
I have many favorite oils, but the one I consistently use is peppermint oil. Here are my favorite ways to use it!
Ingest It
That introductory class was through Young Living. Not only do I love their product, but the website is slick and easy to use, the distribution network is efficient, and the continued support I get from my friend is invaluable. YL has a line of dietary essential oils of which Peppermint Vitality® is just one of the many choices.
I keep finding new ways to use peppermint essential oil in the kitchen but some of my favorites are:
bumping up chocolate brownies to chocolate peppermint

giving my morning protein shake an extra kick
The uses of peppermint in the kitchen are limited only by your imagination. An added bonus to the pleasing flavor of peppermint essential oil is that it's also well-known for improving gut health and digestive function.
For Invigoration
I'm not a morning person and haven't mastered the art of the caffeine habit either (I am only a recreational coffee drinker). When I need something to slap me in the face during my daily commute, I find peppermint invigorating. If I'm feeling particularly bleary-eyed, the combination of peppermint and cinnamon bark is positively eye-popping. I either put a few drops on a disk diffuser and connect it to an air vent in my car or set up the cup holder diffuser.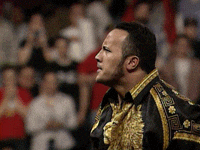 To Combat Odor
Ever ferried a carload of high school boys home from football practice? Or been trapped in a classroom with a group of middle schoolers who have PE the class before yours? A dot of peppermint oil under your nose works wonders when coping with odors from which there is no escape. If you'd rather control the administration of the peppermint, put a dot on each wrist, rub it in, and lift your wrist to your nose when you need a whiff.
For a Calming Effect
Even though I find peppermint invigorating, it's a soothing comfort smell for me as well. If I have something to work on in my office that I know will be stressful, I will set up the diffuser with my favorite calming combination of peppermint and lavender. When setting up a diffuser before bedtime in my room, I add cedarwood to the peppermint and lavender for a warming effect.

To Combat Pests
One of the most useful items I purchased at my introductory class is an extensive volume that indexes the many uses of essential oils. I can look up the oil itself for recommended uses or I can look up a problem to see oil suggestions.
Anybody else constantly battling ants in the kitchen? Guess which oil they hate? You can either disrupt their line with a few well-placed dots of peppermint essential oil or follow a recipe for a spray that provides wider coverage. Not only are you safely battling your kitchen nemesis but you have the added bonus of refreshing the treated area. I keep a bottle of peppermint essential oil next to the dishwashing detergent on my sink so I'm always ready for the pesky critters.
I hope you have enjoyed my favorite uses of peppermint essential oil. I know I've only skimmed the surface of possibilities, so I hope you will share your favorite uses for peppermint oil with us in the comments below!