As military spouses, we are well-practiced in loving and supporting one another from a distance. We have connections in other states and other countries that we don't see often.
But to me, this isolation due to COVID-19 feels different.
I struggle daily to connect with others and maintain friendships with this no-contact life we're having. Here are a few ways I'm trying to make it work.
GIFs and Memes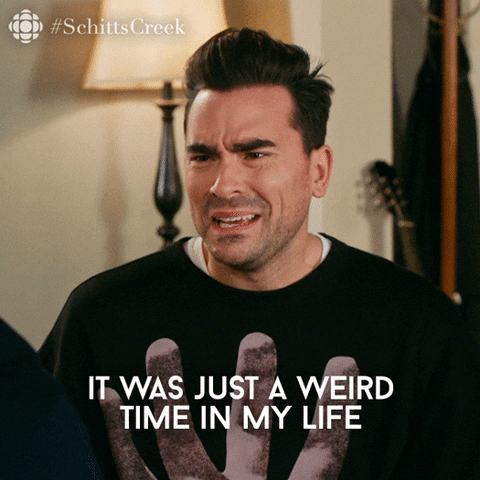 Many of us are using humor to cope with the insanity which is our lives now. I am constantly sending GIFs and memes to family and friends.
We share them back and forth throughout the day. It connects me to my friends because I get excited when I see something that would fit for that person. I may have seen it before, laughed, and thought, "Oh, Carla would love this," and moved on. But now that I'm trying to connect more and can't see that individual in person, I'm reaching out. It's amazing how a simple funny GIF can brighten a person's day!
Interactive Games
Pre COVID-19, I tried to pare down my apps on my phone – but I have absolutely given up on that right now. Even my sister who hates phone games has jumped on the bandwagon.
At our house, we have been playing the app Psych! from Ellen Degeneres. It's a real-time quiz game where you make up words and their definitions, answer trivia, or make up an answer and complete a saying. You need to be paying attention, but you still have brief breaks while others are giving their answers.
I can also recommend playing Scattergories and Charades via video chat. It is never as good as in person, but the equipment is small and it translates decently well over the screen.
Connect With Friends From The Past
A few days ago, a friend from high school posted a question in a group. They were asking where the cheesy, delicious, greasy breadsticks were from that were obviously a large part of our collective memories. It was amazing how quickly people jumped on with the name of the pizza place. This quickly led to others reminiscing about high school. We were desperate to connect with something from our past that was so far removed from our current situation. I saw people comment who I hadn't thought about or remembered in a while and reached out to say hello.
Additionally, I'm trying to engage more in a positive way on social media. Instead of looking at pictures of someone's dog, new business idea, or incredible Renaissance painting recreation and moving on, I leave a comment or message and join the conversation. As I've done this, I've connected with friends from the past as we all can commiserate that it's the SAME THING, DIFFERENT DAY.
Mail Something To Someone
I am avoiding the post office. But who doesn't love getting something fun in the mail?
I've been trying out Stamps.com and using USPS for priority boxes dropped off at my door AND picked up at the door. As our budget allows, I've tried to shop local and buy small things for birthday gifts or small surprises for friends. Everyone loves receiving a little something in their mailbox or on their doorstep – especially if they are currently stuck in that house.
Call Or Video Chat To Connect
If you are one of the thirteen people on the earth who likes to talk on the phone, keep it up! Haha!
I'm not a lover of the phone for making regular calls. How ironic. I've always enjoyed Facetiming with my family and have started video chatting more with friends. In the past, I've shied away from video chatting with a naked, no make-up face and chaotic children in the background. But now we're all on the same messy-bun merry-go-round, and I don't have the energy to care. I'm just happy to see an adult face.
I hope you're doing ok. This sucks for everyone.
I hope you can connect with your friends in whatever method works for you. Plan a virtual lunch date or happy hour! Do a Zoom birthday party. Snap if you Snapchat; Tik Tok if that's your thing; mail a surprise to your BFF. Whatever it takes to connect is the right answer right now.
How are you staying connected with others right now? Share your favorite method with us in the comments!